SORRY, ATLANTIS: EDEN'S ACHIN' ORGAN
SEEKS REVENGE (2017)
In a troubled world not unlike our own, two lizard-men tumble from the sky to an abandoned jetty by the sea. Inhabited only by a sad sack Psyclops, a satanic bird, and a sexy snail, the jetty becomes a raunchy boys' room, an Edenic dope yard of pleasure and sick until one day...Daddy's home. Soon hazy memories of war, incest, and parricide fracture the minds of gods and animals and the humans cloaked within them. Smelly, crusty, an full of slime, Sorry, Atlantis: Eden's Achin' Organ Seeks Revenge is a comedy about childhood wounds, sexual repression, and the lure of power.
HARRY WHO TOMATO FACE
I remember when we was young and drunk, comin' out of the bar, laughing.
There he was an old man at forty-two, marked with disease and you gasped.
Look at you now, warping your mouth the same way.

POSEIDON
Ah, guilt. Doesn't work. I'm pleased.
I don't have the guts to go into old age.
Look at you. You're so lucky. You're all ready ruined.

HARRY WHO TOMATO FACE
You thought, "I'm a most remarkable piece of flotsam and jetsam."
You turned out to be just about that.
The wind blows, a few twigs flutter. The sun, a light gleams on one of the ponds fronds
POSEIDON
The beauty of sick
One strives for titanic impermeability
Christ, sword in hand, admits no front entry,
Vigilant, he guards his privates!
And receives his blossoms at the back door
Puckered roses, skin dances,
Something smeared across tomorrow never comes
Oh, it comes all right. It comes.
I'm glass. I'm mirror. I'm rain.
I'm a god, fellas, and I'll be back again.
HARRY WHO TOMATO FACE
Silence all filled up by squeals of pleasure, they rowed on.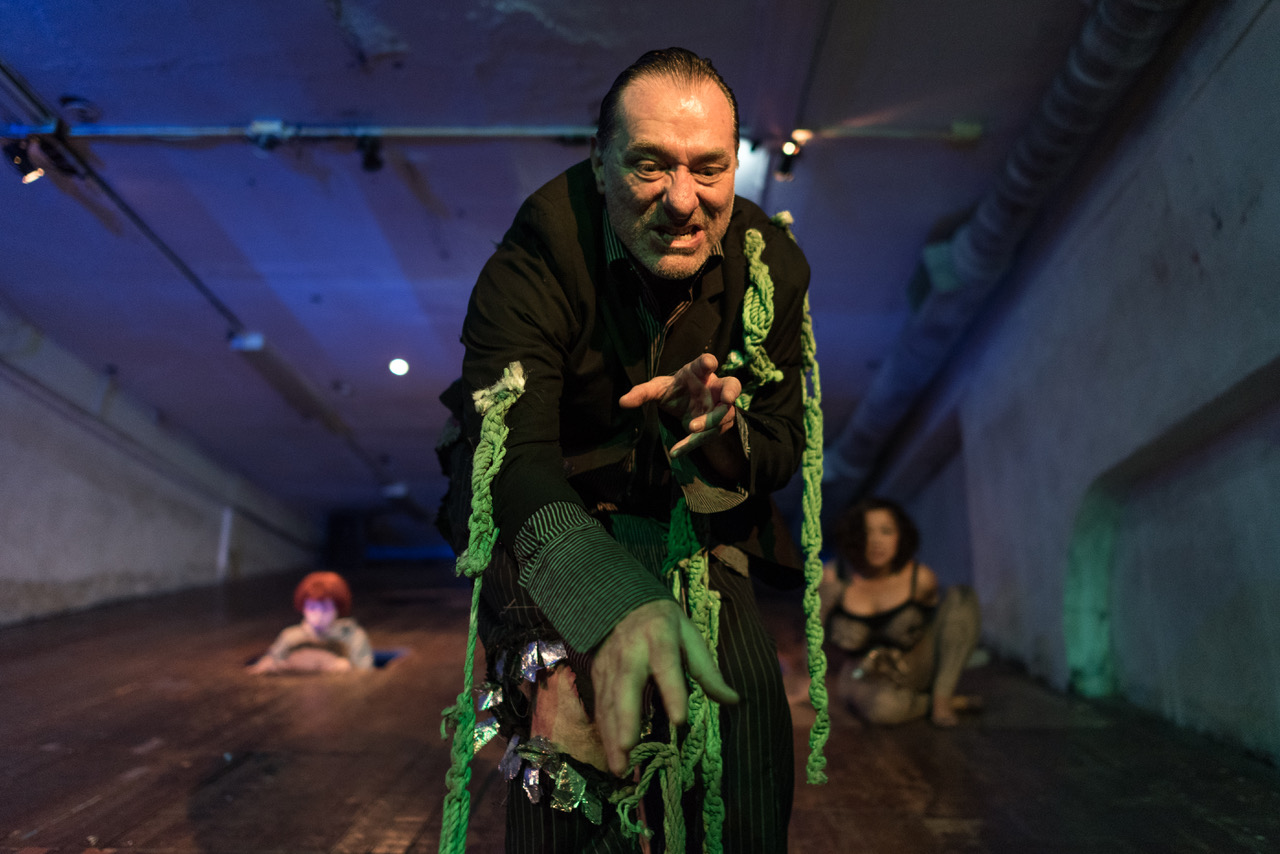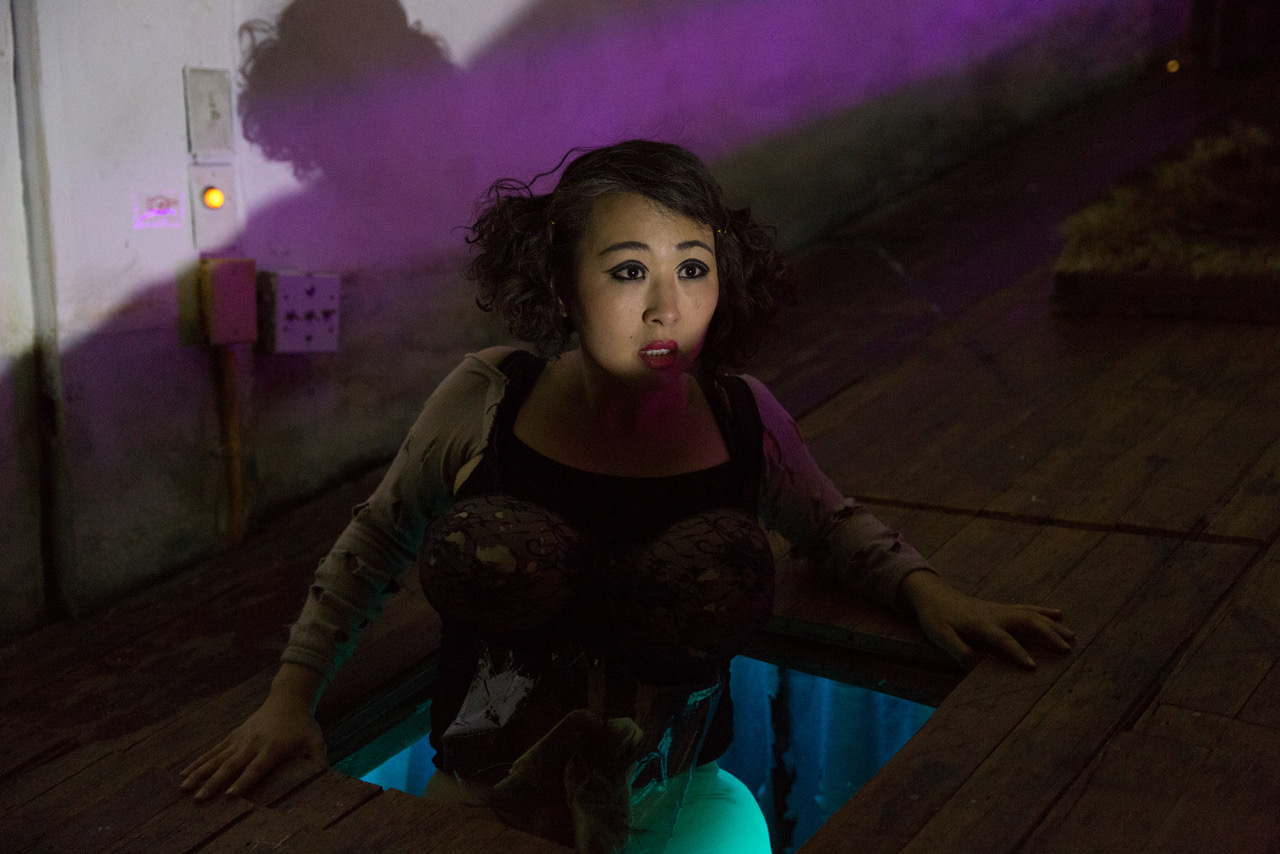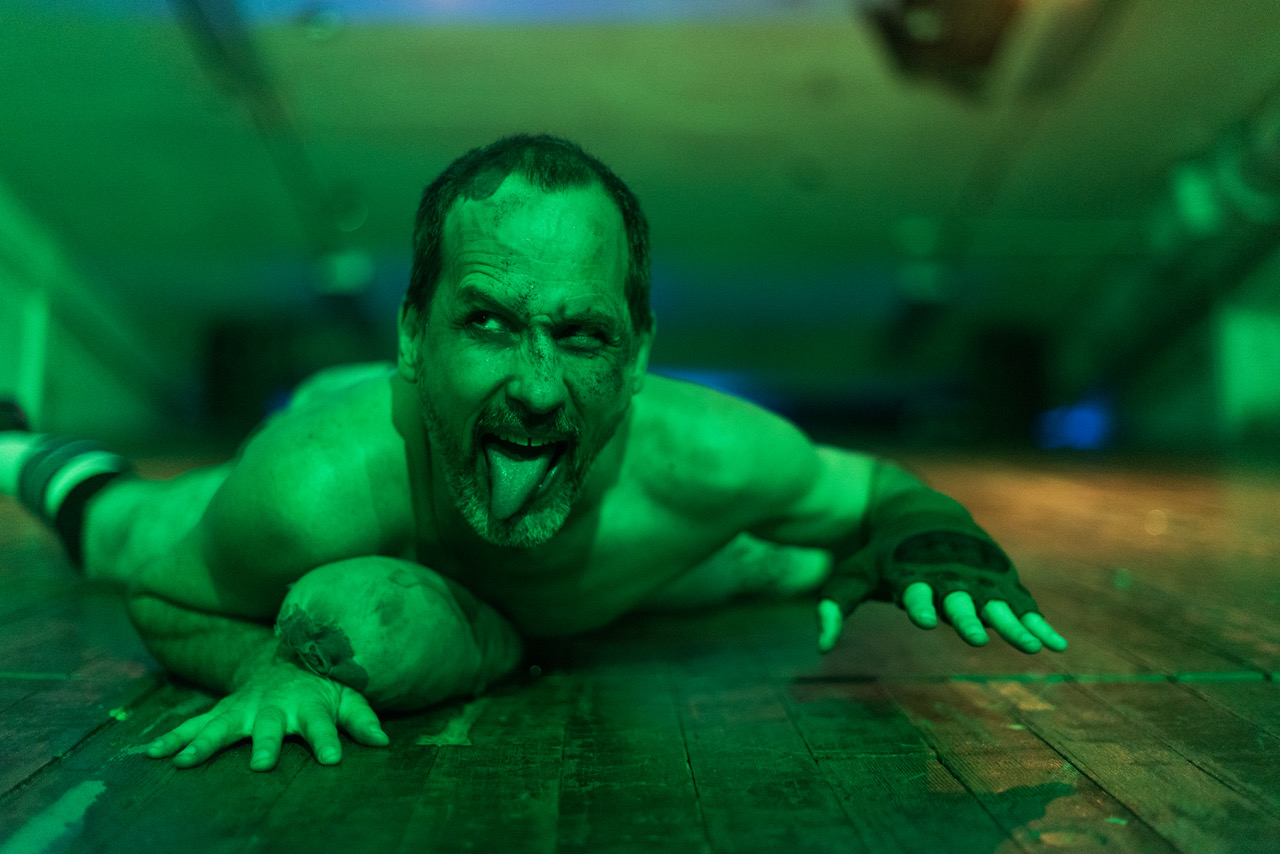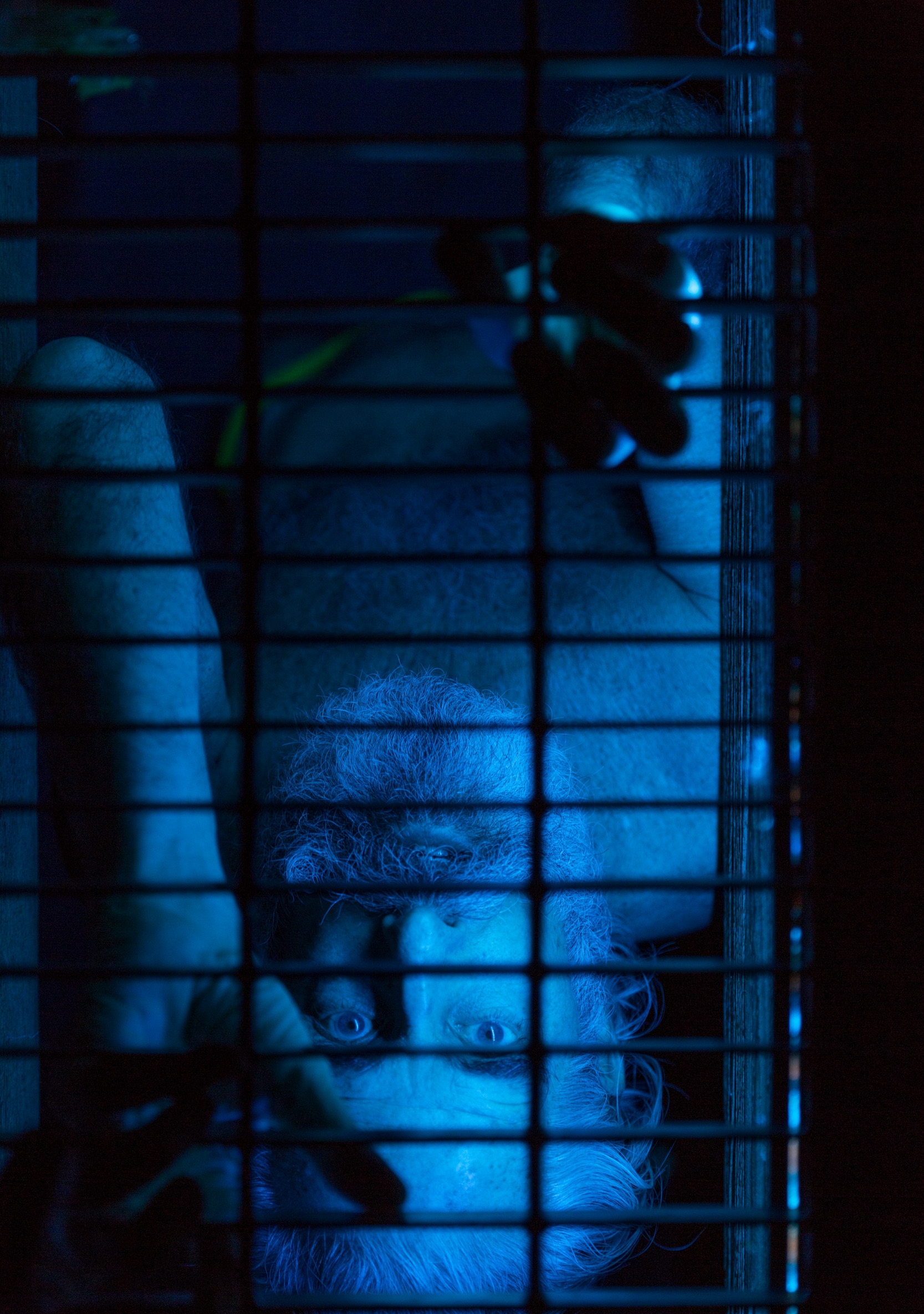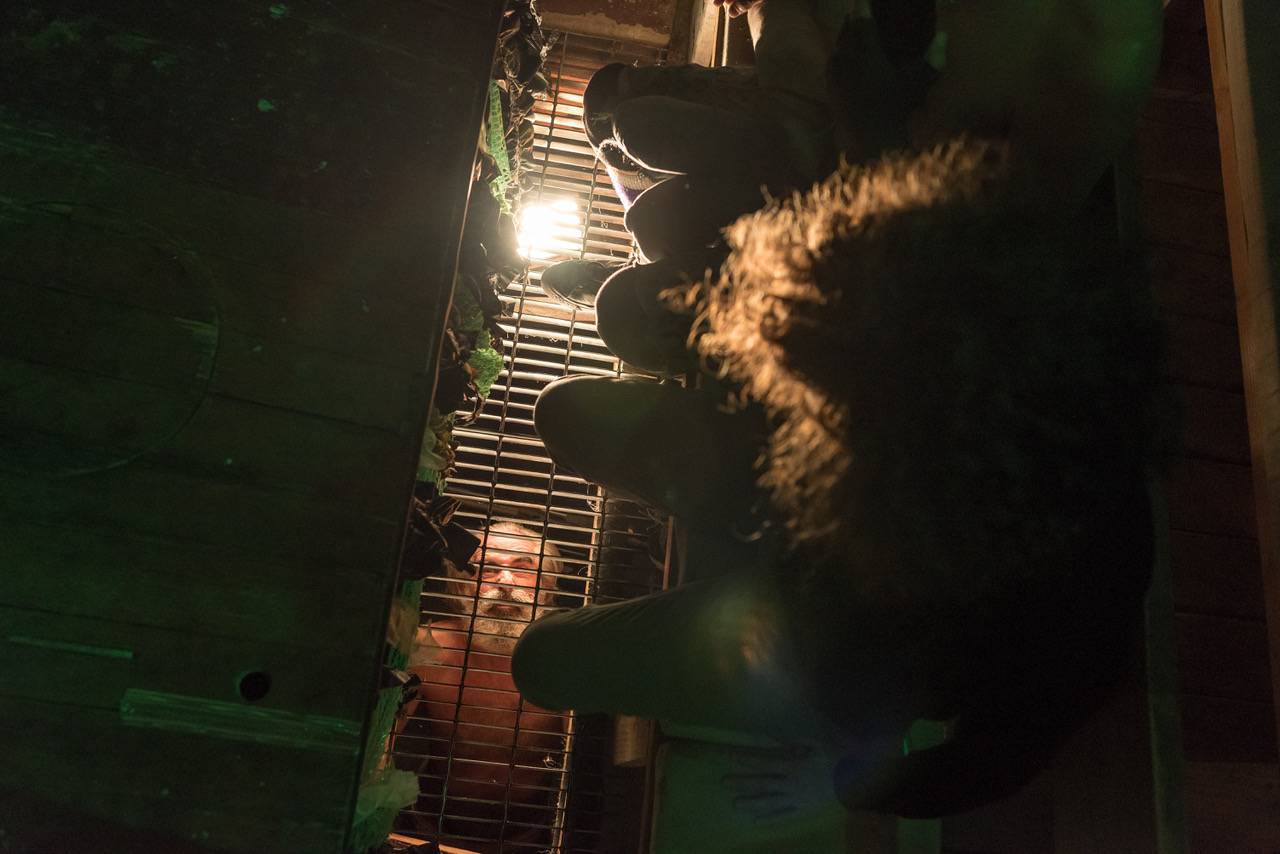 Written and directed by Asher Hartman
Tim Reid, Assistant Director
Featuring:
Michael Bonnabel
Philip Littell
Zut Lorz
Paul Outlaw
Chelsea Rector
Joe Seely

Creative team:
Ian Byers-Gamber
Chris Candelaria
Nina Caussa
Chu-Hsuan Chang
Bob Dernberger
Paul Fraser
Brian Getnick
Diego Palacios
Michele Yu
Saskia Wilson-Brown
Photo: Ian Byers-Gamber

Performances
Sorry Atlantis: Eden's Achin' Organ Seeks Revenge was presented at Machine Project in Los Angeles from September 21 - November 19, 2017.
Sorry, Atlantis: Eden's Achin' Organ Seeks Revenge in the Press
"A Reality to Call Our Own"
By Rossen Ventzislavov for X-TRA, Winter 2019 / Volume 21 / Number 2

"Mixing Camp and Classical Myth in a Play about War and Repression"
By Matt Stromberg for Hyperallergic, September 19, 2017
"Bad Times and Good Times in LA: A year of protest and performance in Los Angeles"
By Hedi el Kholti, Frieze.com, December 31, 2017
"Jasmine Nyende on Sorry, Atlantis: Eden's Achin' Organ Seeks Revenge" and "Alan Nakagawa on Sorry, Atlantis: Eden's Achin' Organ Seeks Revenge"
Riting. org, December 2017