Gavin Rose comes home from a long journey to find his house sitters Evan and Byron have taken his furniture, redecorated, and are living with a barfly, Brian, in his now unrecognizable home. They throw a party for his return, inviting his ex-wife, Cheyenne, and twenty strangers. During the course of the evening, one of the house sitters, Bryon, slowly becomes a bird-god, altering the course of the evening from cocktails to an interweaving of subtexts around money, class, possession and murder.
EXCERPT FROM ACT I
BYRON and EVAN are lying in bed. Evan is disturbed, Byron dreamy.
BYRON
But I didn't stop talking. I said: " I would take birds to the mountain top, well, not birds, their effigies. I would never touch the actual material. In the umber night, (GAVIN walks in, takes off jacket, lays at end of the bed), I walked steadily up the red rocks into a brightly lit paper house white like a lantern. There I called Briar my bird, my mate. He would bring his beak close to mine. I could see his two golden eyes. They would shift forward so that we could see into one another. That was our meeting place...and then he would slip into me. I could feel his tiny heart beating hard against my breast like a seed capable of lifting me off and suddenly I would be gone... (GAVIN gets up and brushes his teeth) and where I went... (pause)....human shit would walk on all fours and copulate with dismembered earthworms...
EVAN
I think I tuned you out at that point.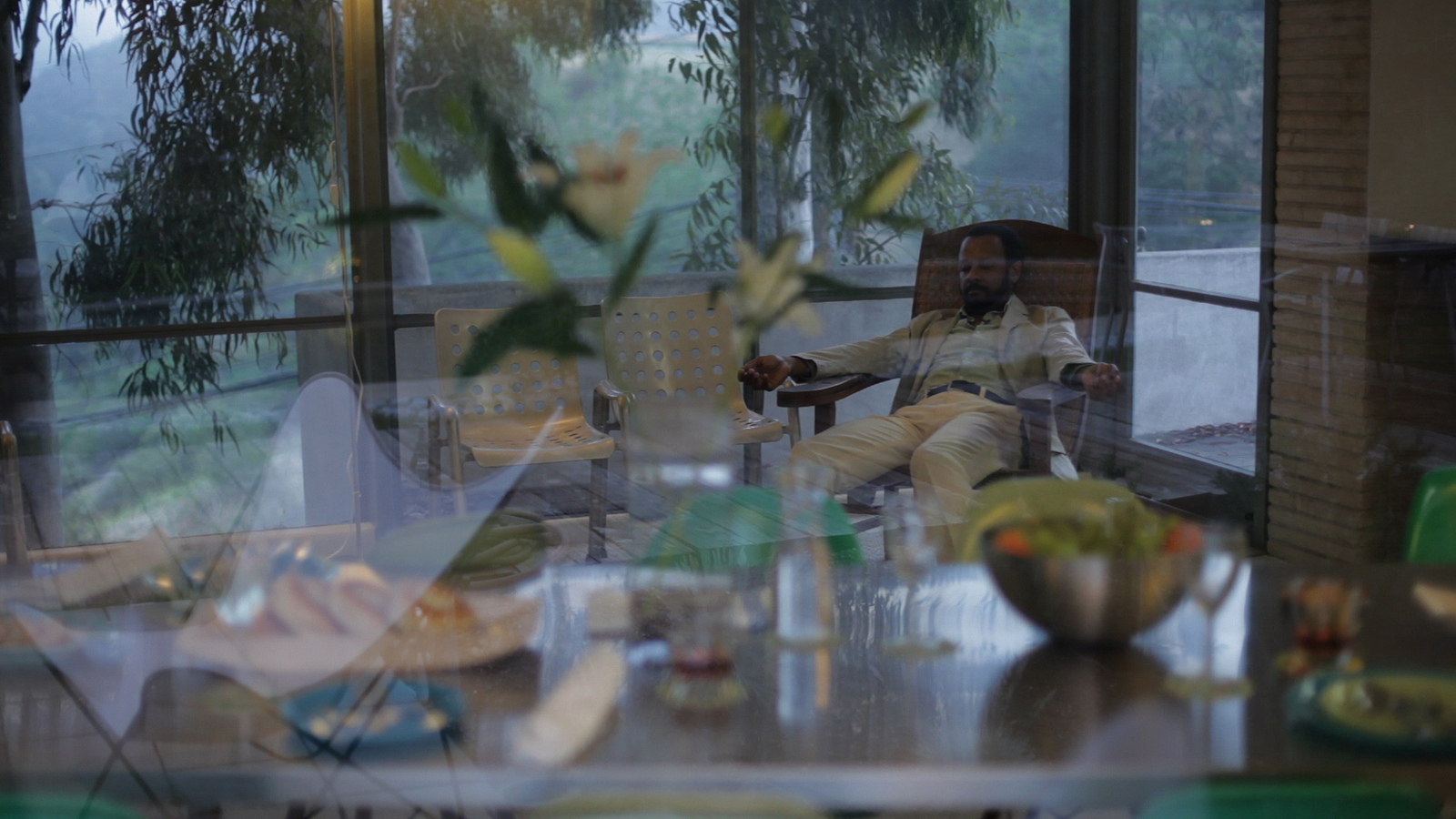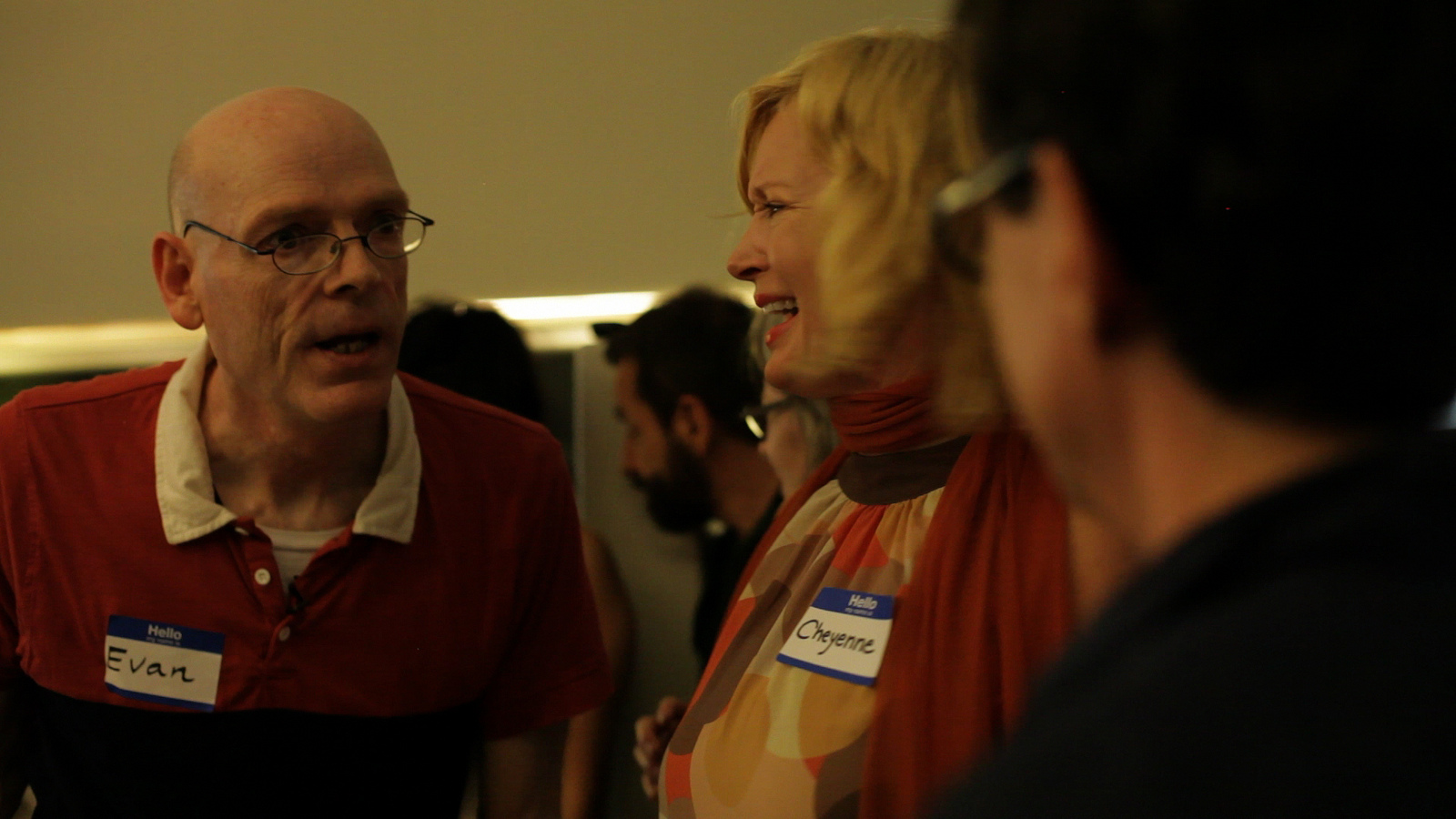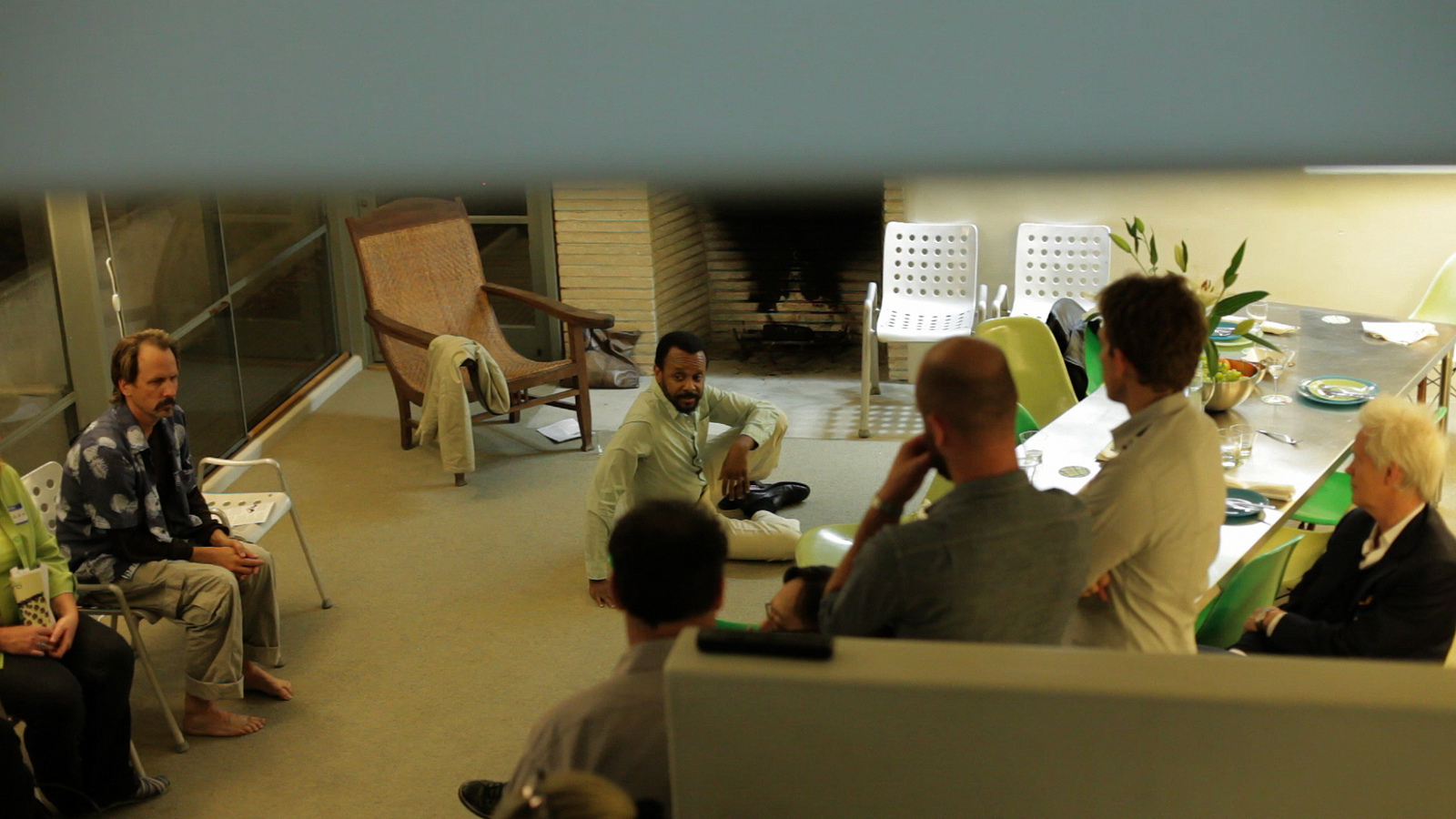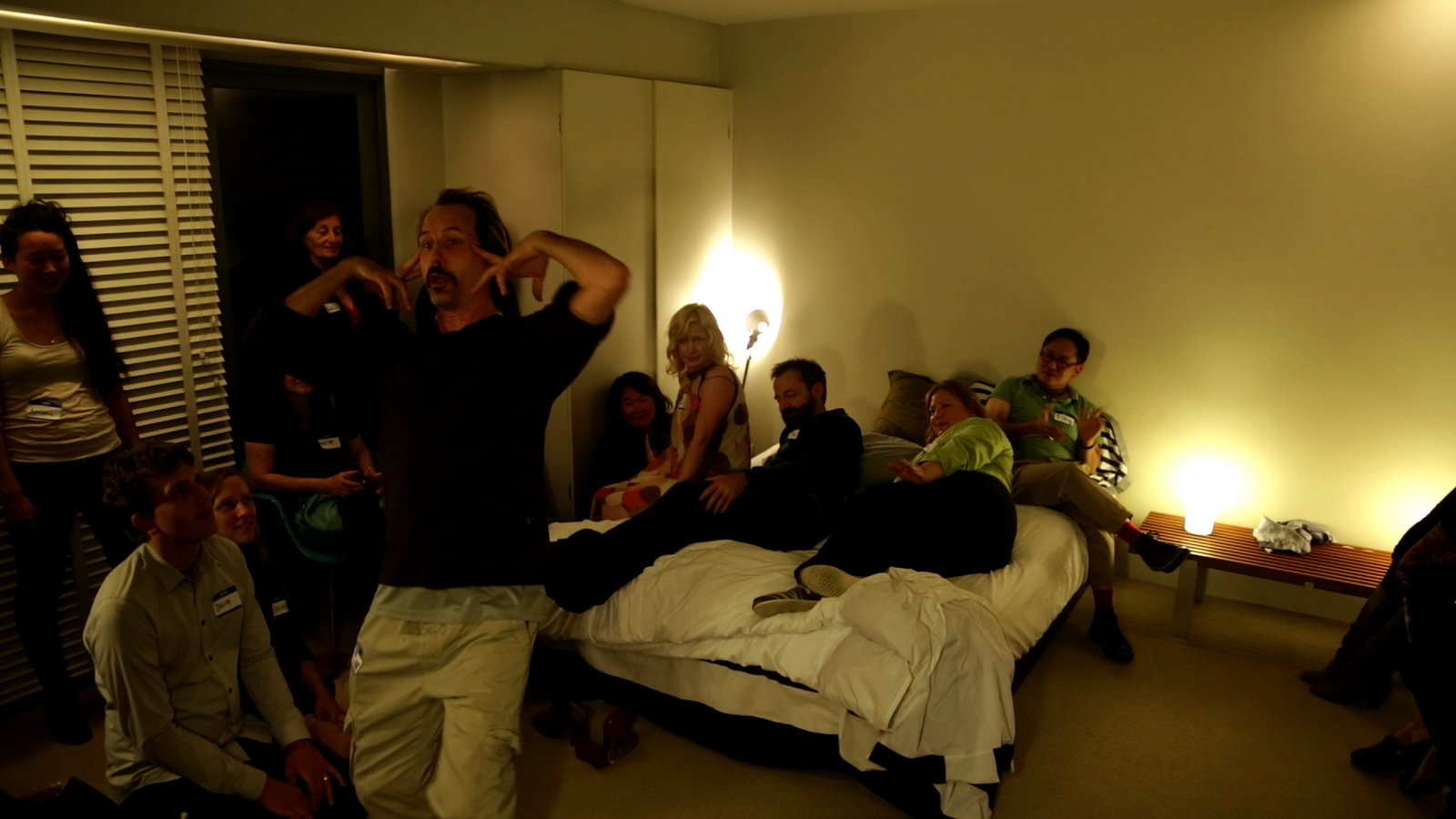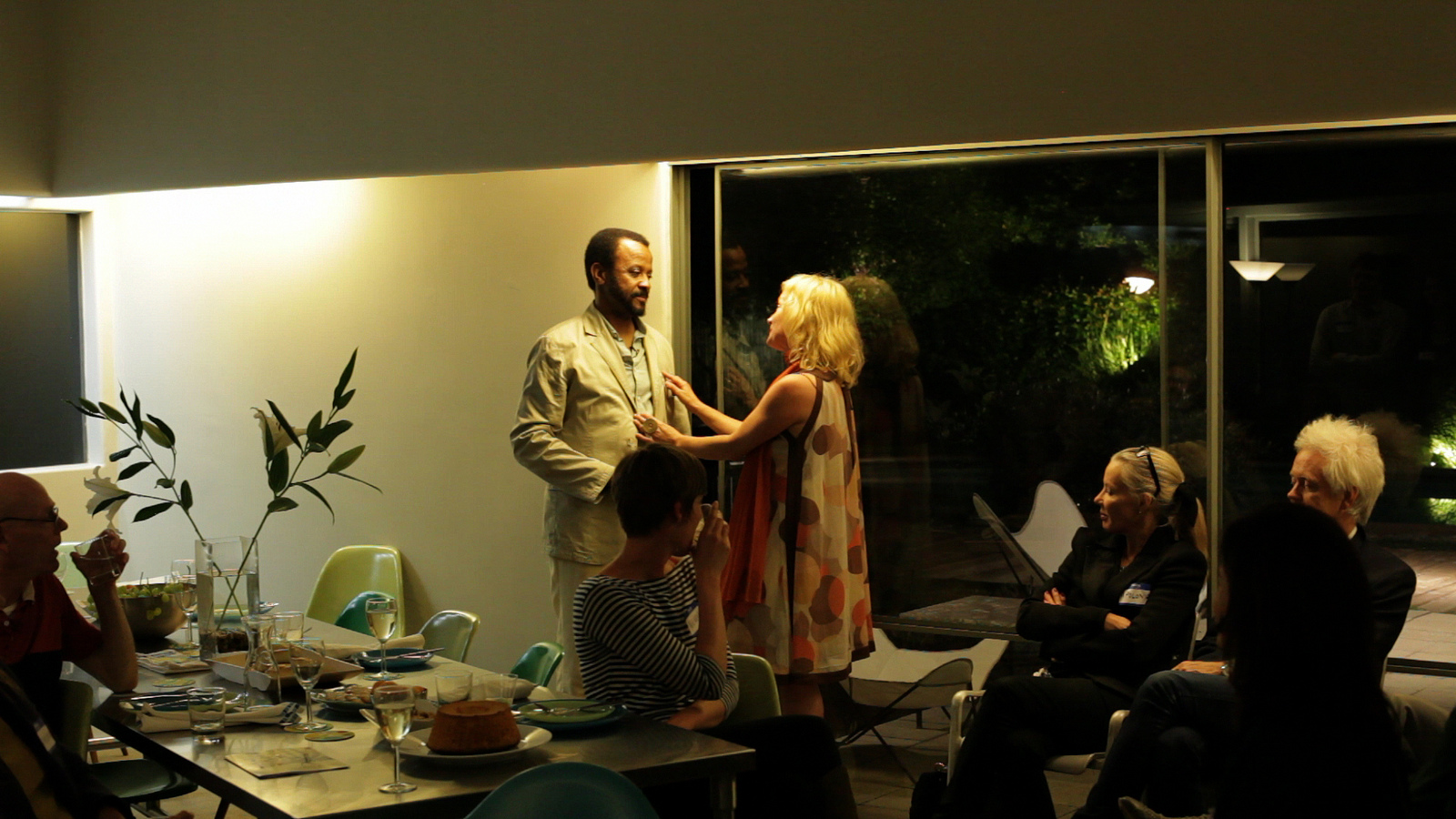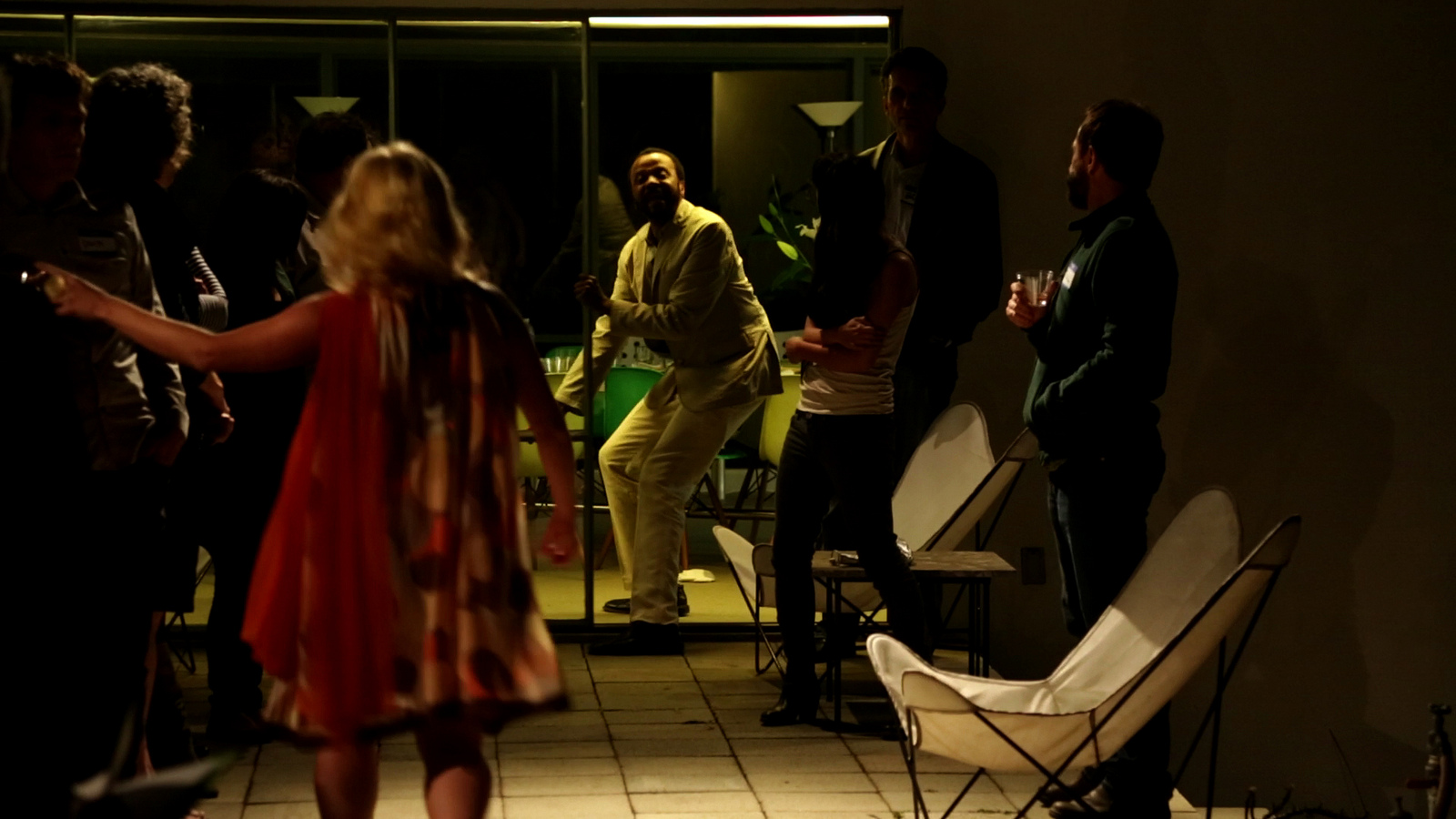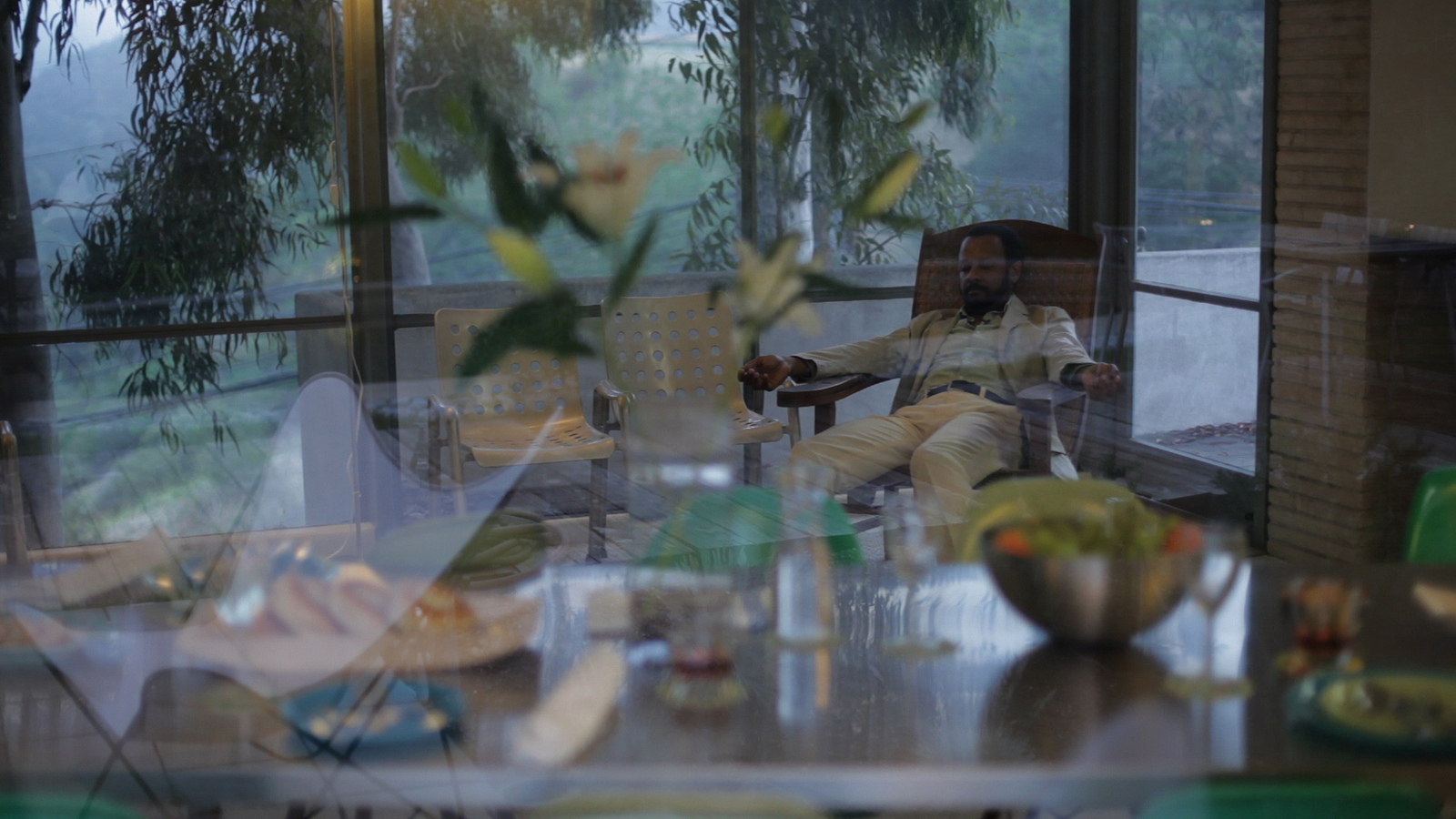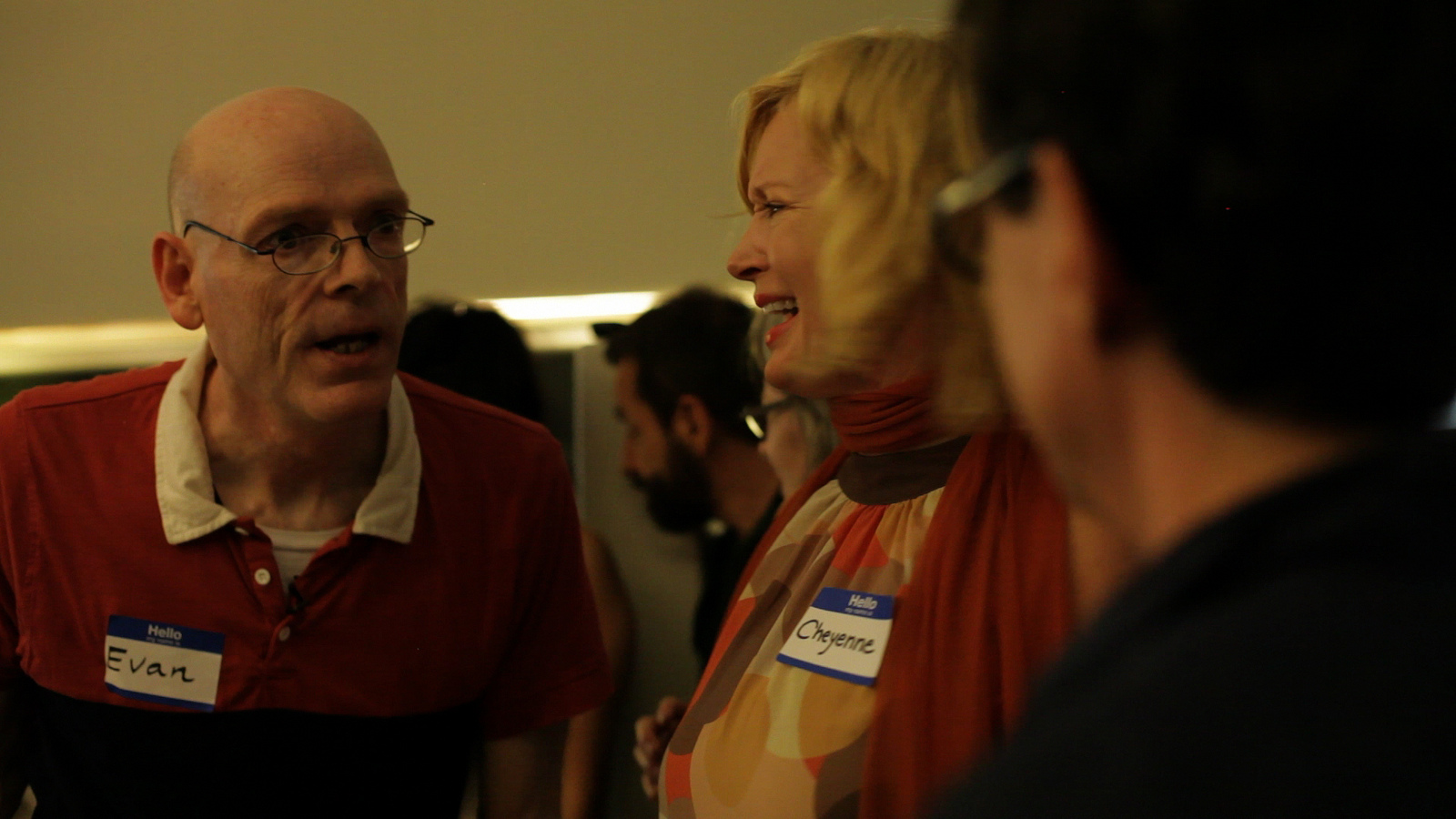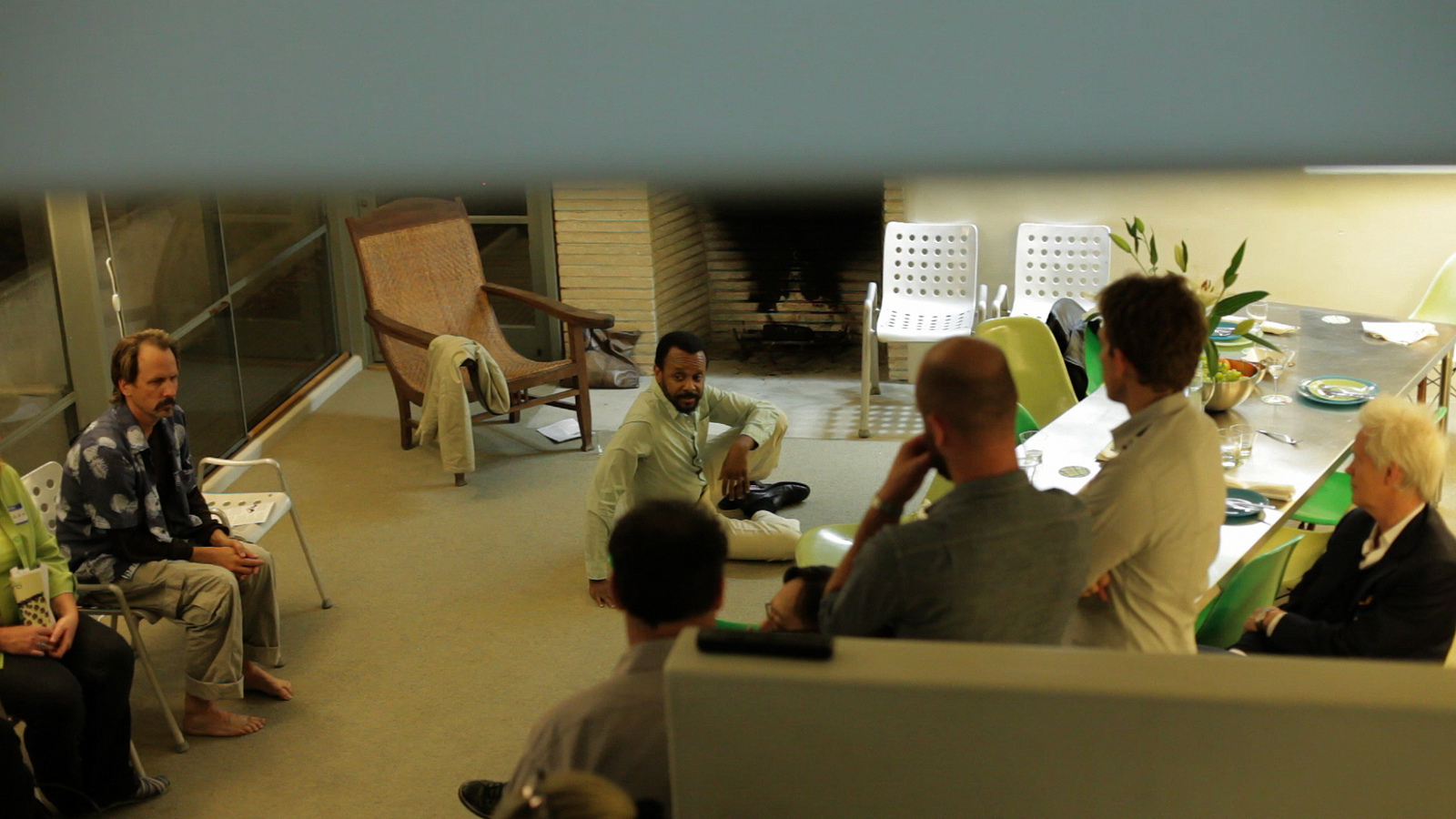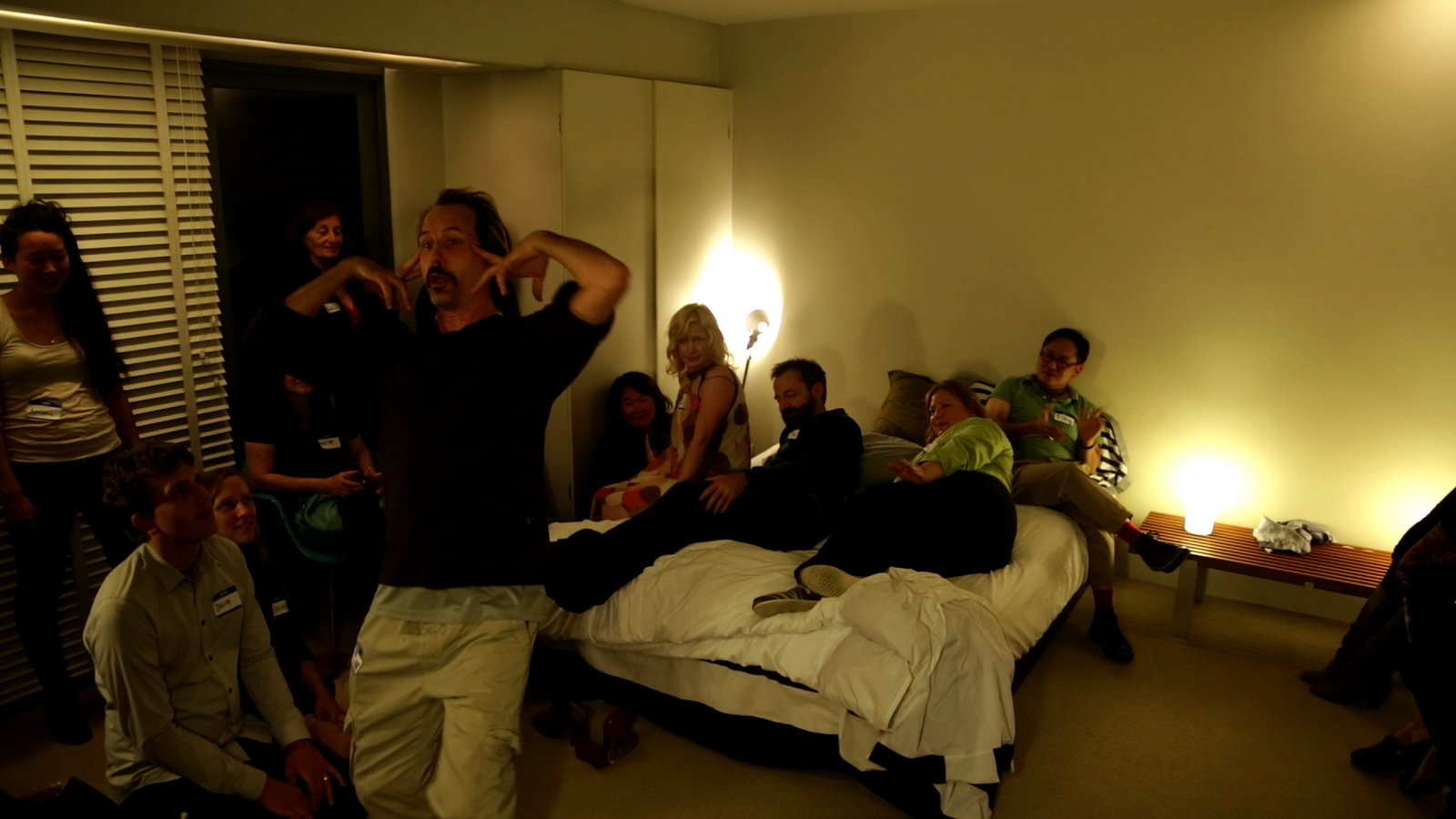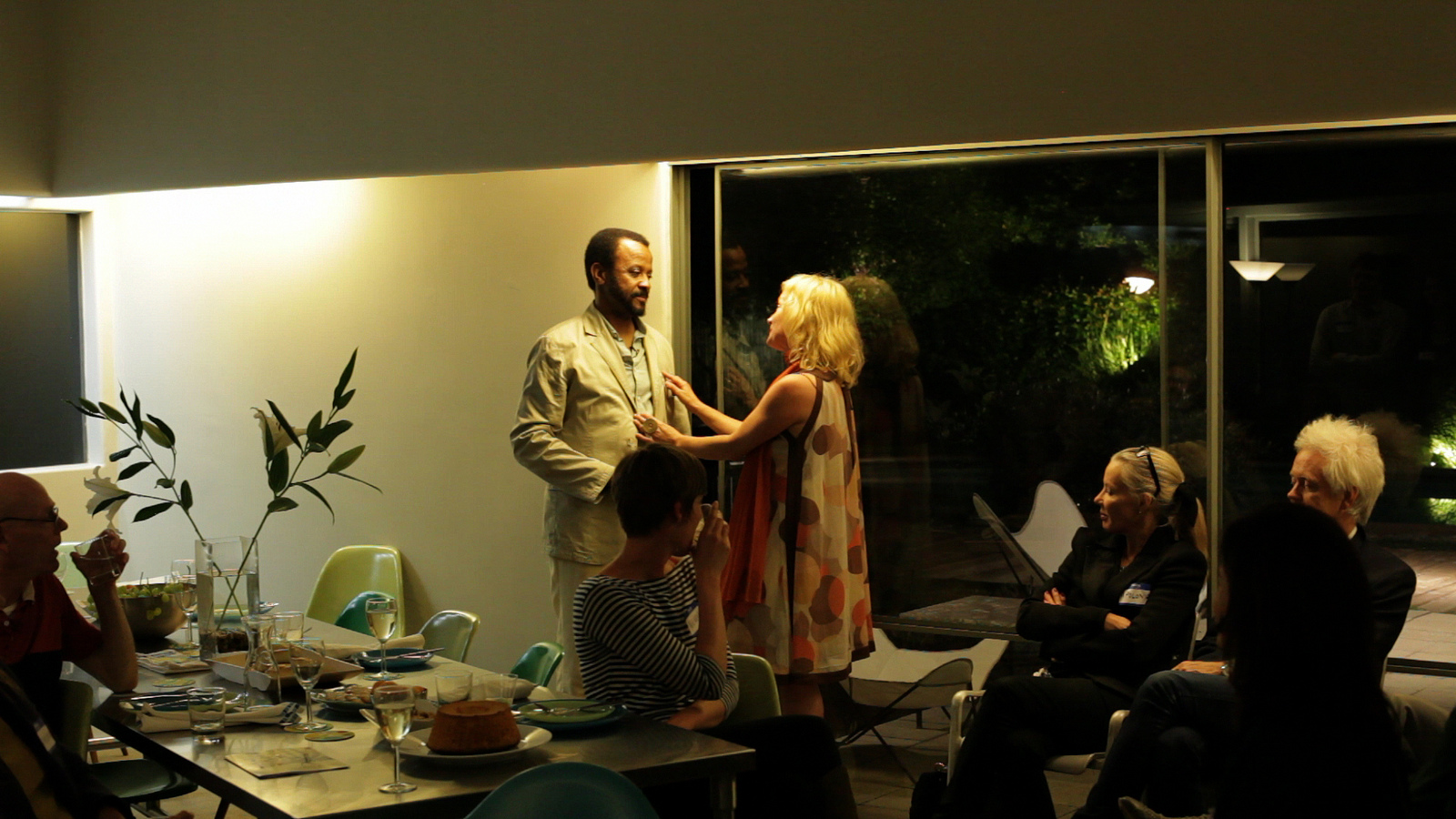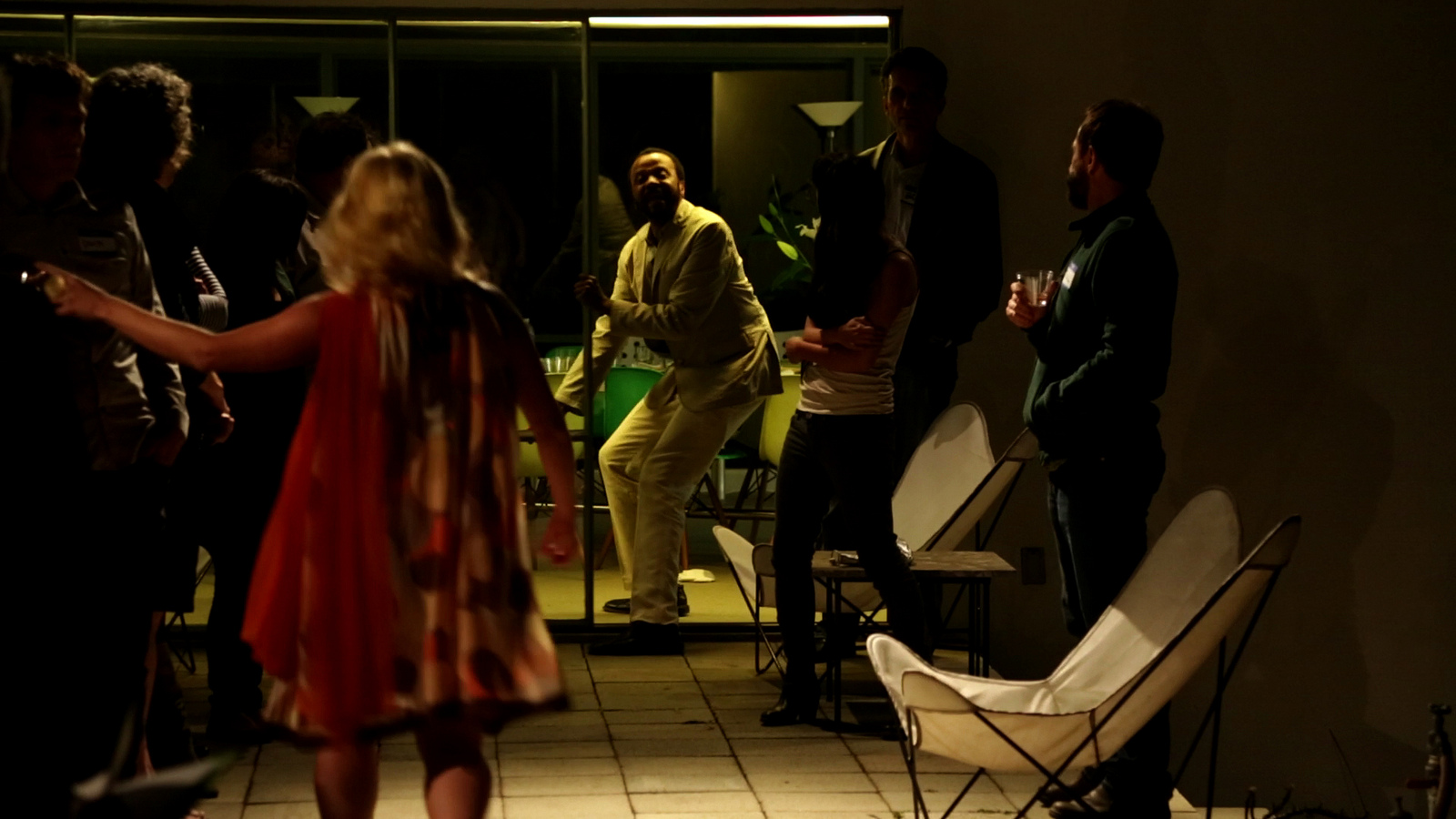 Written and directed by Asher Hartman
Assistant directed by Zut Alors
The Cast
Franc Baliton, "Byron"
Rochelle Fabb, "Cheyenne"
Michael Morrissey, "Evan"
Paul Outlaw, "Gavin"
Joe Seely, "Brian"
Musicians
Jake Rosenzweig, Bass
Lauren Baba, Violin
Jasmine Orpilla, Percussion
The Creative Team
Caroline "Zut Alors" Kim, Stage Manager
Jasmine Orpilla, Musical Direction
Marcus Kuiland-Nazario, Costume Consultation
Haruko Tanaka, Graphic Design
Video stills, Ian Byers-Gamber
Photograph, Matt Volla courtesy Southern Exposure
Performances
The Glass Bang was originally performed as The Florida Room at Cannonball, Miami in April 2013. As The Glass Bang, the piece was subsequently performed as part of The Machine Project's Field Guide to L.A. Architecture, a part of Pacific Standard Time Presents: Modern Architecture in L.A., an initiative of the Getty and was stage at the MAK Center for Art & Architecture's R.M. Schindler's home on Mulholland Drive in Laurel Canyon on June 7, 8, and 15, 2013 and then at Southern Exposure in San Francisco, June 20-23, 2013.
 
Glass Bang in the Press
"Artbound Special Episode 'The Machine Project Field Guide to L.A. Architecture" (Watch Glass Bang in its entirety!)
By KCET's Artbound, March 7, 2014

"Asher Hartman's Glass Bang"
By Maxwell Williams for KCET's Artbound, January 28, 2014
"Domestic Drama: Director Asher Hartman talks about casting architecture for his unusual play"
By Katya Tylevich for Mark Magazine #47, Dec/Jan 2014

"Our Diary of the Getty's Architecture Project: 'A New Sculpturalism,' is that you?"
by Alissa Walker for LA Weekly, June 28, 2013
"Machine Project's Oddball Take on LA Architecture from a Helicopter Experiment to the Spirit of Whitney Houston"
by Alissa Walker for LA Weekly, June 20, 2013
"Five Artsy Things To Do In L.A. This Week, From Hat Chasing To A Haunted House"
by Catherine Wagley for LA Weekly, June 5, 2013