Annie Okay is inspired by the unintentional colonialist subtext in two of America's most beloved musicals, Annie Get Your Gun and The King and I. Anne Okay revisits the musical form to look at what our entertainments say about our struggle with race, identity, colonialist politics, and the American tryst with violence. Poetic, dense, funny, and complicated, Annie Okay challenges and surprises audiences as they are led through the Hammer Museum's expansive lobby and marble terraces following a conceptual narrative performed by Los Angeles-based performance artists and actors. Annie Okay moves between abstract theater, comedy, and relational components that allow audiences to enter into dialogue drawn from the piece's mix of ragged humor, violence and sexuality.
Her morals are an anchor
To keep her buoyed
Yet she senses her fate fast approaching,
fast approaching.
(With gusto)
In the dark of night we roll along
Rowing without a care
Blithely unaware that there is trouble
In Bangkok
City of Western dreams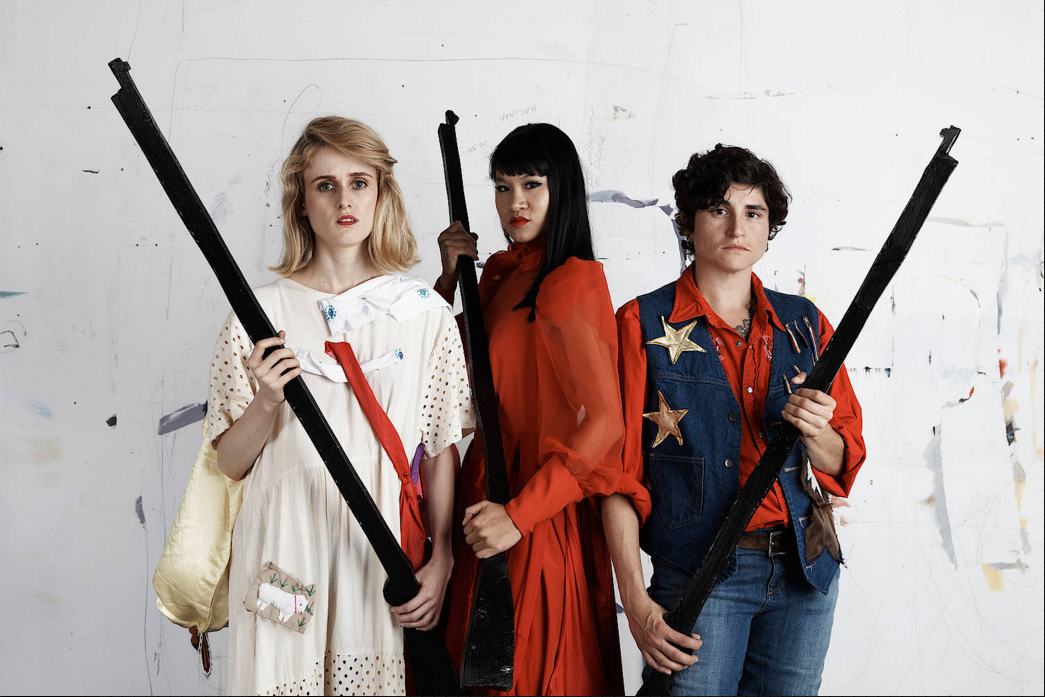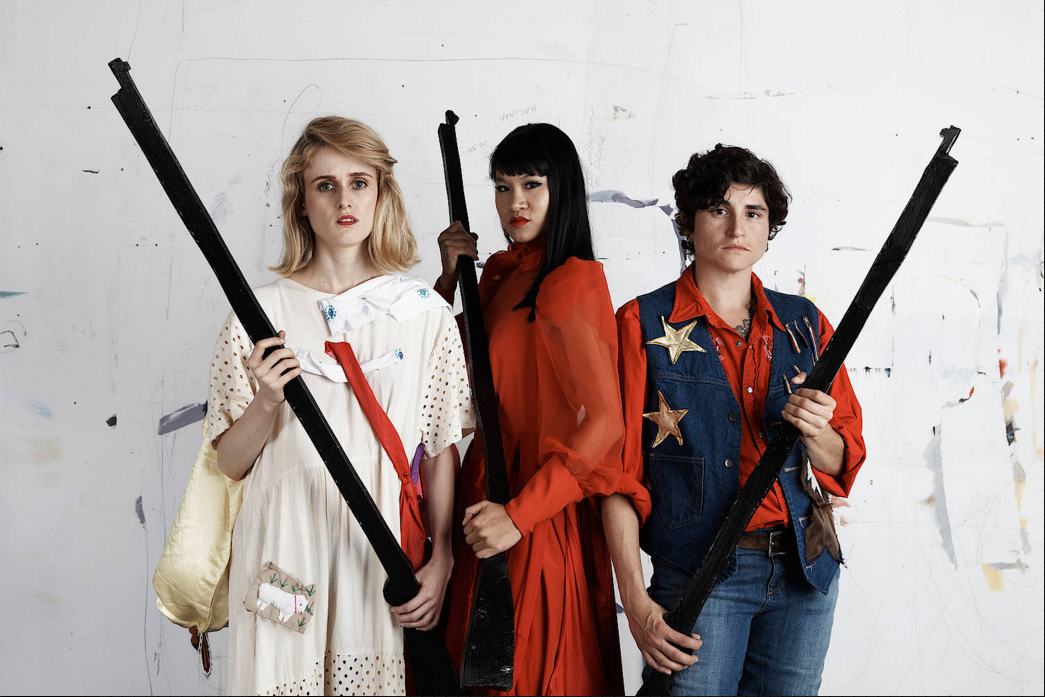 Written and directed by Asher Hartman
Assistant directed by Haruko Tanaka

The Cast
Franc Baliton, Claire Cronin, Rochelle Fabb, Simone Gad, Seema Kapur, Dawn Kasper, Patrick Kennelly,
Caroline Kim, Michael Morrissey, Jasmine Orpilla, Eliezer Ortiz, Paul Outlaw, Miggie Wong, John Wu
The Creative Team
Score: Devin McNulty & Max Markowitz featuring musicians Corey Fogel, John Wood, Jason Golday
and featuring 2 musical numbers by Claire Cronin and Jasmine Orpilla
Choreography: Carol McDowell, Prumsodun Ok
Costume: Curt LeMieux, Haruko Tanaka
Lighting Design: Carol McDowell
Sound Design: Chris Candelaria
Special Properties: Jay Lizo
Make-up: Maritza Mazariego
Photography: McCarty & Marchionno, Marianne Williams
Videography: Mirabelle Ang & Kristina Faragher
Graphic Design: Haruko Tanaka
Performances
Annie Okay was performed at the Hammer Museum on October 15-16, 2010 as part of Machine Project's Public Engagement Artist in Residence (A.I.R.) at the museum.